Elfin Forest Community Foundation
Enhancing the quality of our rural life
Have a project in mind to make our community more safe, family-friendly, or sustainable?
Apply for a grant today!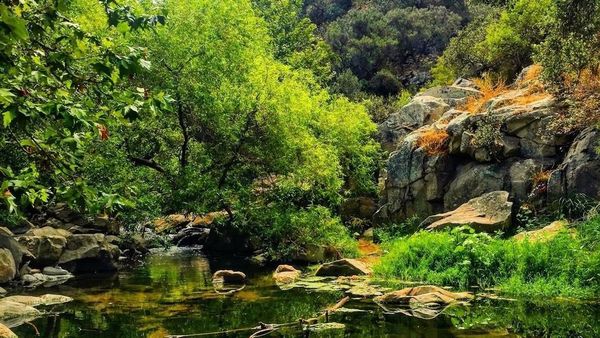 Our Story and Why We're Here
The Elifn Forest Community Foundation was established by resolution of the Elfin Forest Town Council on January 31, 1995. A public foundation and a California Corporation established under Section 501 (c) (3) of the Internal Revenue Code, the Community Foundation's mission is to enhance the quality of rural life in the greater Elfin Forest Community. Established as an autonomous and independent entity, the foundation is governed by a board of directors which are elected residents from within the community.
The foundation is limited by its governing charter and bylaws to the funding of grants aimed at preserving, maintaining, or enhancing the overall quality of life within the Elfin Forest area.
Our intent is to establish a structure in which worthy projects initiated by individuals, ad hoc groups, or recognized organizations could be brought forth to the community for grant funding.

Board of Directors

Melanie Fallon – Chair (Email)
Bonnie Baumgartner – Vice Chair (Email)
Patti Newton – Secretary (Email)
Greg White – Treasurer (Email) 

Directors
Claudia Costanzo (Email)
Lisa Daines (Email)
Kyle Noren (Email)
Frank Twohy (Email)
Carla Zilka (Email)
Any activity which can be shown to benefit the public good is eligible for grant funding. 
Foundation grants are generally focused on those activities which would serve the broadest segment of the community.
Activities are envisioned to be active in nature and not simple studies or such things as community or personal.
We're lucky to call Elfin Forest our home. We want to keep it a great place to live for future generations of humans and wildlife. 
Since the foundation began, we've renovated 18 miles of trails, supported the Elfin Forest/Escondido Creek Nature Preserve, brought back 100 native plant species, and as always… kept it rural!
We are making improvements to this website…